Tea Tree Essential Blemish Control Mask
Duidelijk uitgebalanceerd in 15 minuten. Dit alles-in-één kalmerende masker zorgt ervoor dat uw huid er op zijn best uitziet.
Clearly balanced in 15 minutes. This all-in-one calming mask keeps your skin looking on its best behavior.
Calming
Balancing
Pore Tightening
Doordrenkt met een natuurlijk verhelderend elixer van kruidenextracten, begint meteen te werken om tekenen van problemen te minimaliseren. Wilgenbast exfolieert de opbouw, terwijl het zuiveren van rozemarijn + thee tree olie je poriën diep reinigt. Kamille en Aziatische waternavel kalmeren zichtbaar en corrigeren de roodheid van het oppervlak. Al met al is het absoluut een must-have voor een huid die helder, glad en onder controle aanvoelt.
Tea Tree Oil
Rustgevend
Kamille Antioxidant
Centella Asiatica
Rustgevend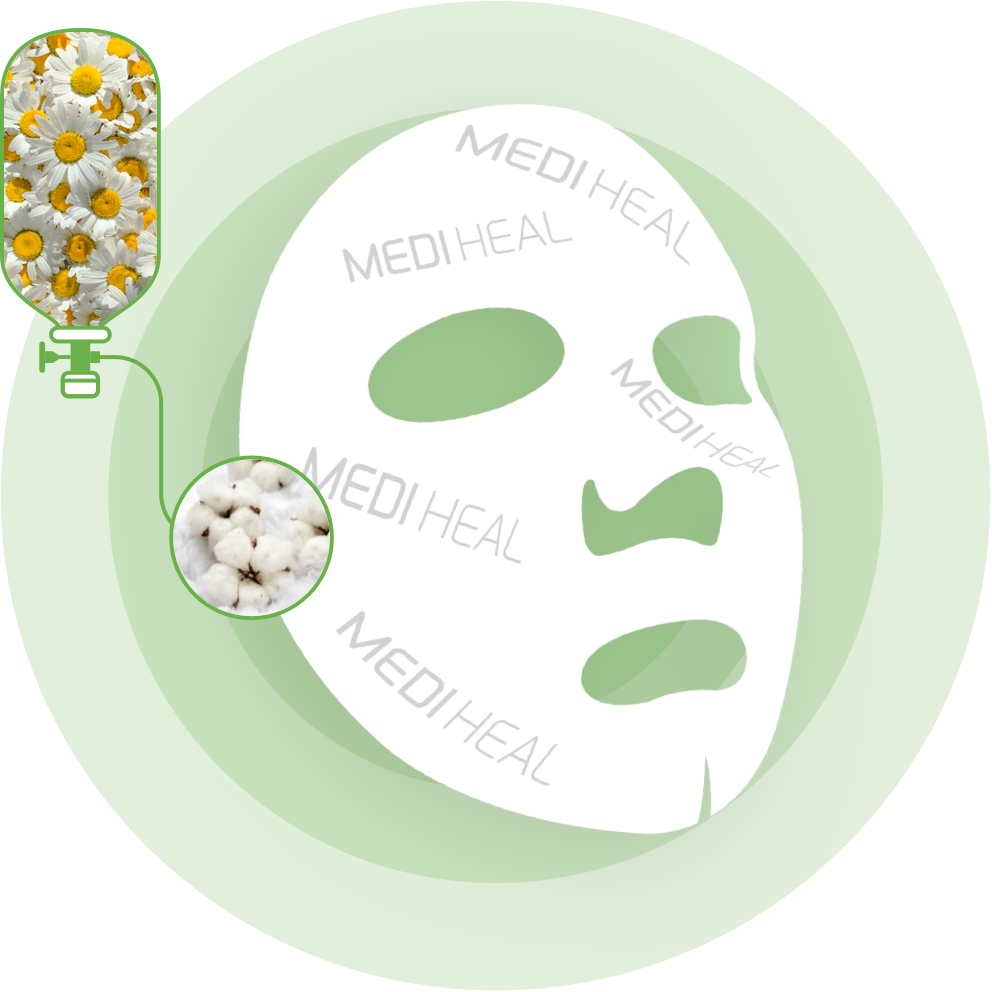 Wetenschap van de schoonheid
Wat zit er in het masker
Kamille Antioxidant
Katoen vezel masker
Gemaakt van ultrafijn 100% katoenvezels voor zachtheid en ademend vermogen. Vormt zich als een tweede huid en houd het serum vast voor maximale absorbtie.Het ingedrukte MEDIHEAL logo wordt meer zichtbaar wanneer de behandeling van 15 minuten klaar is.
Gebruiksaanwijzing
Stap 1
na het reinigen of tonic plaats het masker verdeeld over uw gezicht.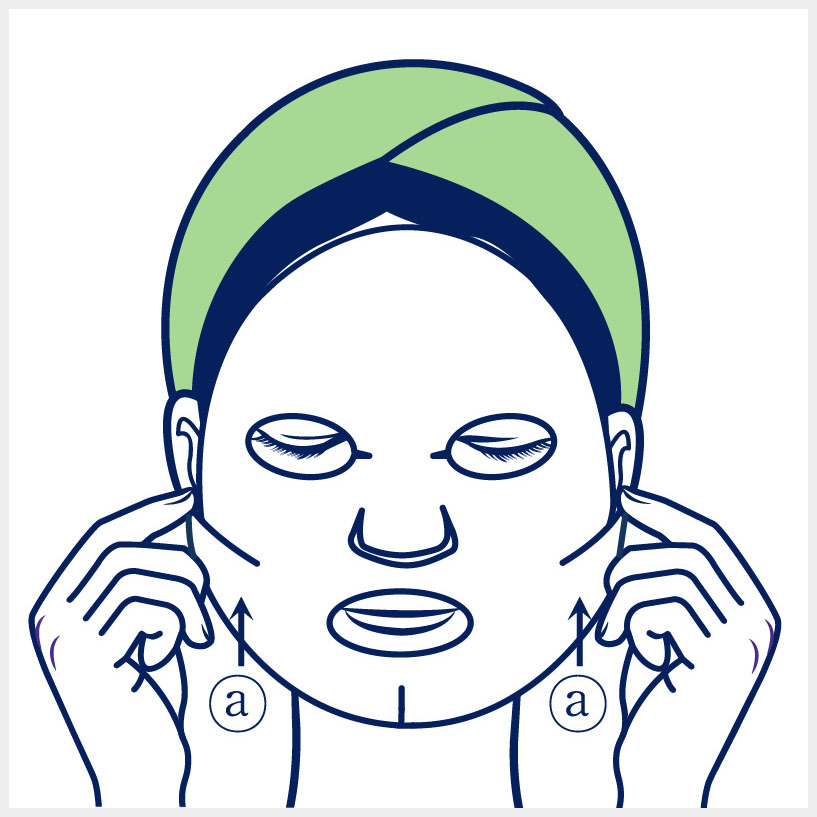 Stap 2
Relax voor 15 minuten totdat het MEDIHEAL
logo zichtbaar is op het masker, verwijder vervolgens het masker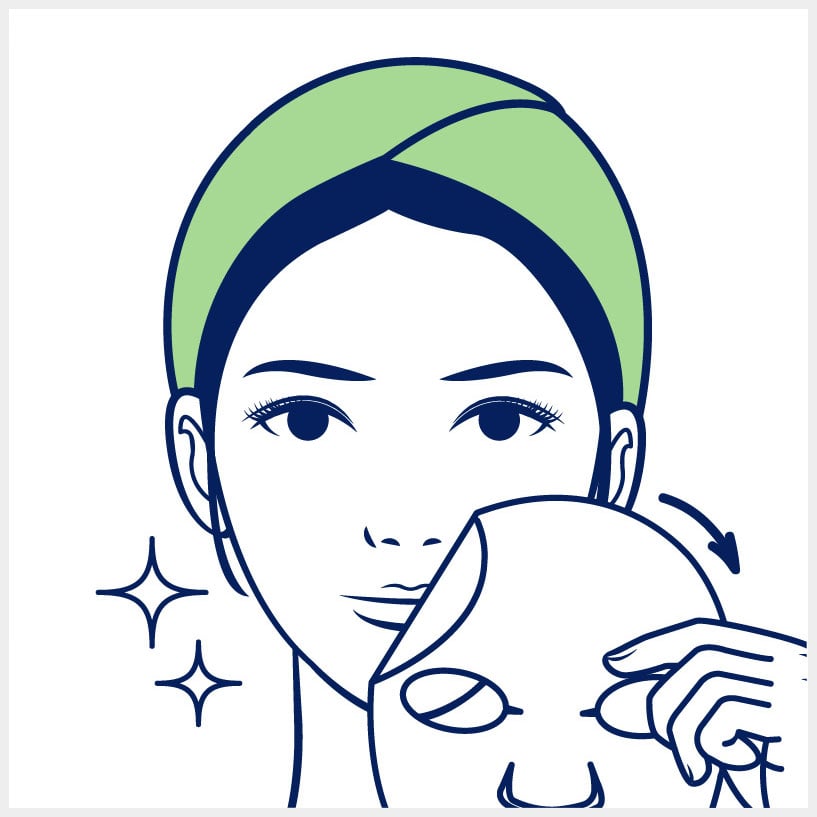 Stap 3
Dep voorzichtig het resterende elixer
om de absorbering te bevorderen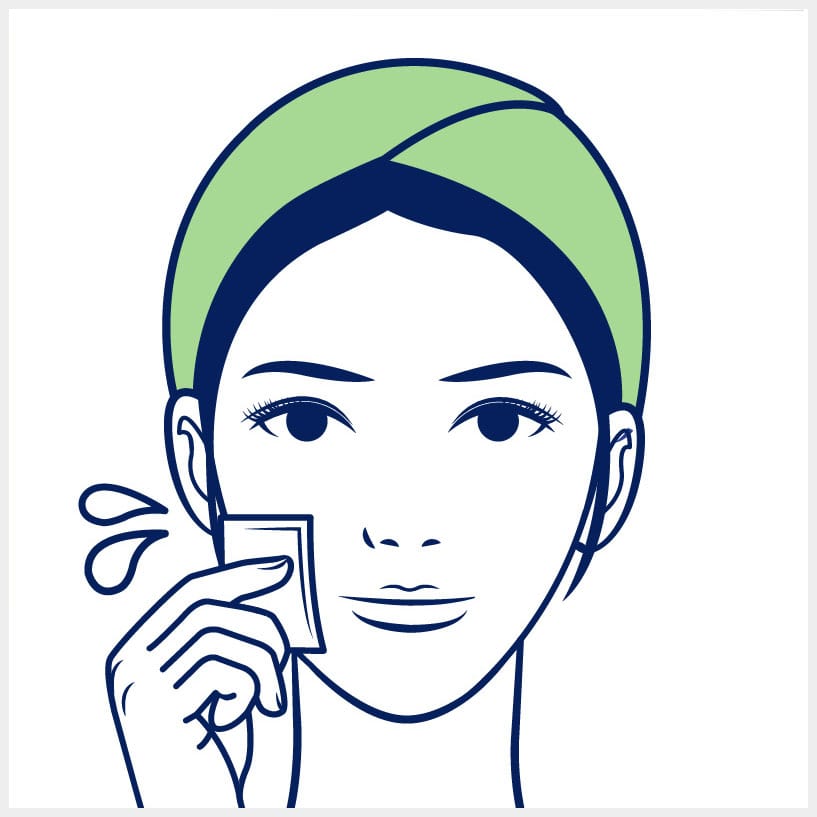 Ingrediënten
Water (Aqua / Eau), Glycerine, Propaandiol, 1,2-Hexaandiol, Wilgen (Salix Alba) Schors extract, Butyleenglycol, Xanthaangom, Betaïne, Trehalose, Panthenol, Polysorbaat 80, Allantoïne, Arginine, Carbomeer, Dinatrium EDTA, Wierook (Boswellia Serrata) Harsextract, Tea Tree (Melaleuca Alternifolia) Leaf-extract, Dikaliumglycyrrhizaat, Tocoferylacetaat, Ethylhexylglycerine, Sojaboon (Glycine Max) Extract, Lavendel (Lavandula Angustifolia) Extract, Citroengras (Cymbopmarogonemanthus) Zaad Extract, Citroengras (Cymbopmarogonemanthus) Extract ) Extract, Aziatisch Pennywort (Centella Asiatica) Extract, Salie (Salvia Officinalis) Extract, Vismunt (Houttuynia Cordata) Extract, Erwten (Pisum Sativum) Extract, Matricaria (Chamomilla Recutita) Extract, Melaleuca Alternifolia (Tea Tree) Bladolie
[ENGLISH] Infused with a naturally clarifying elixir of herbal extracts, it starts working right away to minimize signs of trouble. Willow bark exfoliates buildup, while purifying rosemary + tea tree oil deep clean your pores. Chamomile and Asiatic pennywort visibly calm and correct the appearance of surface redness. All in all, it's definitely a must-have for skin that feels clear, smooth, and under control.
Centella Asiatica
Soothing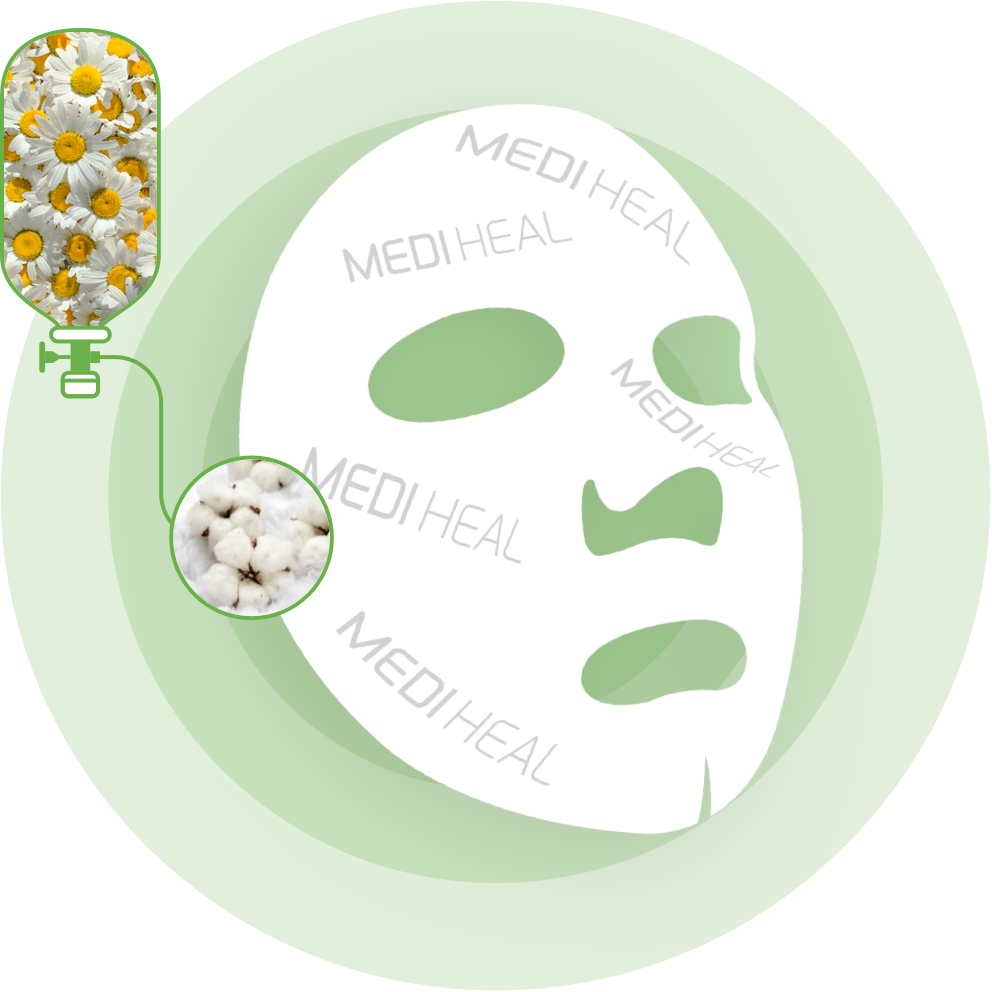 BEAUTY SCIENCE
What's in the Mask
Chamomile
Antioxidant.
Cotton Linter Sheet
Made of ultrafine 100% cotton linter for softness and breathability. Contours to the face like a second skin, locking in serum for maximum absorption. Pressed MEDIHEAL logo indicator becomes more visible when the 15-minute treatment is complete
How to Use
Step 1
After cleansing and/or toning,
apply the mask evenly.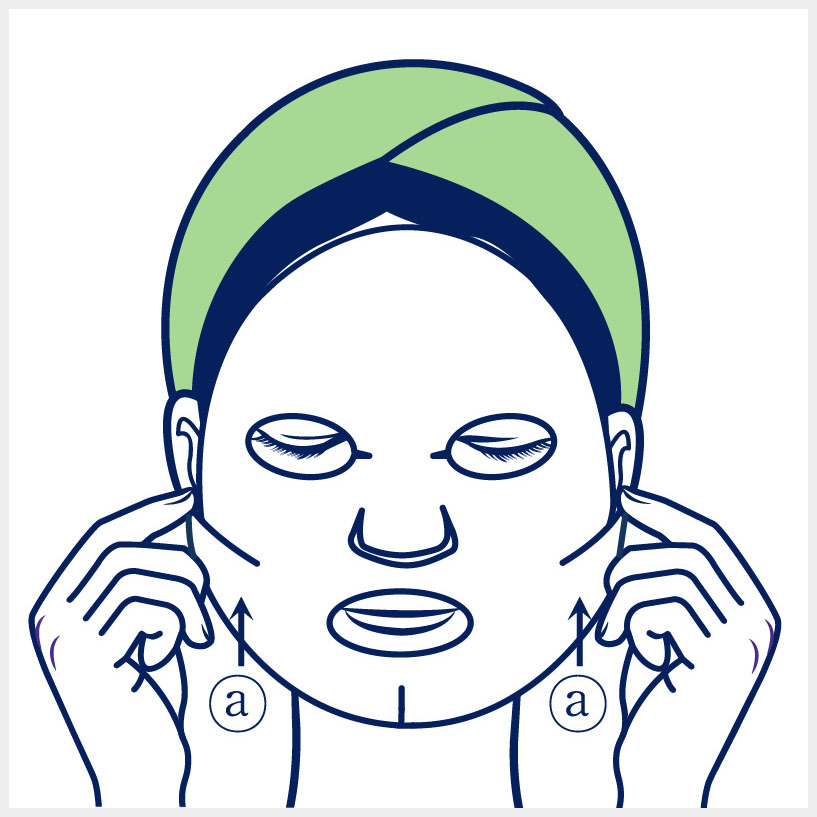 Step 2
Relax for 15 minutes or until the logo appears,
remove the mask.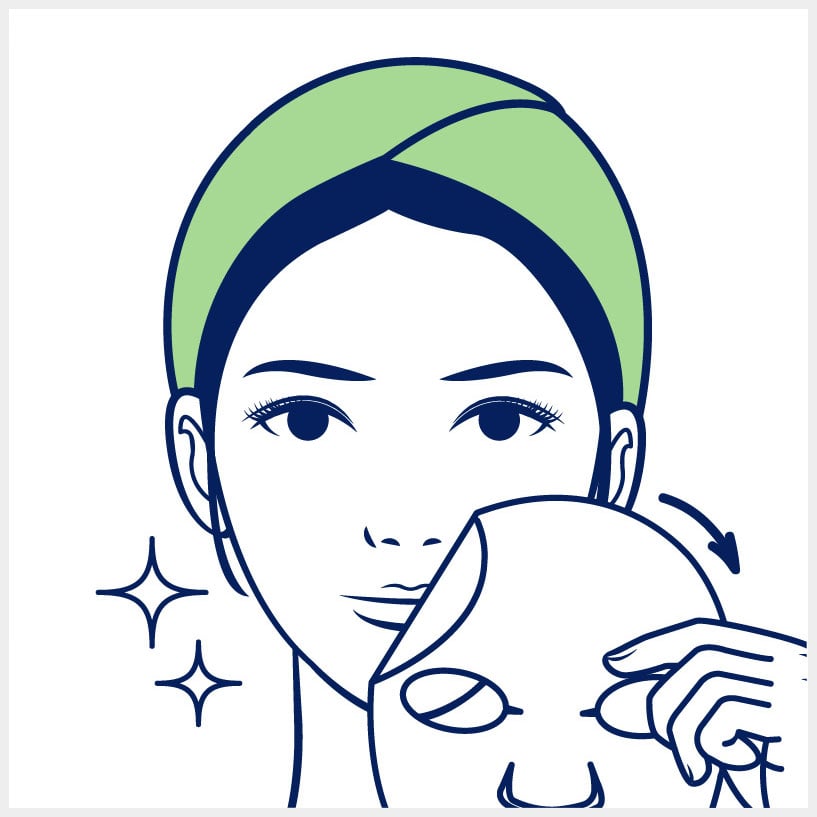 Step 3
Lightly pat the remaining essence
to help it absorb into your skin.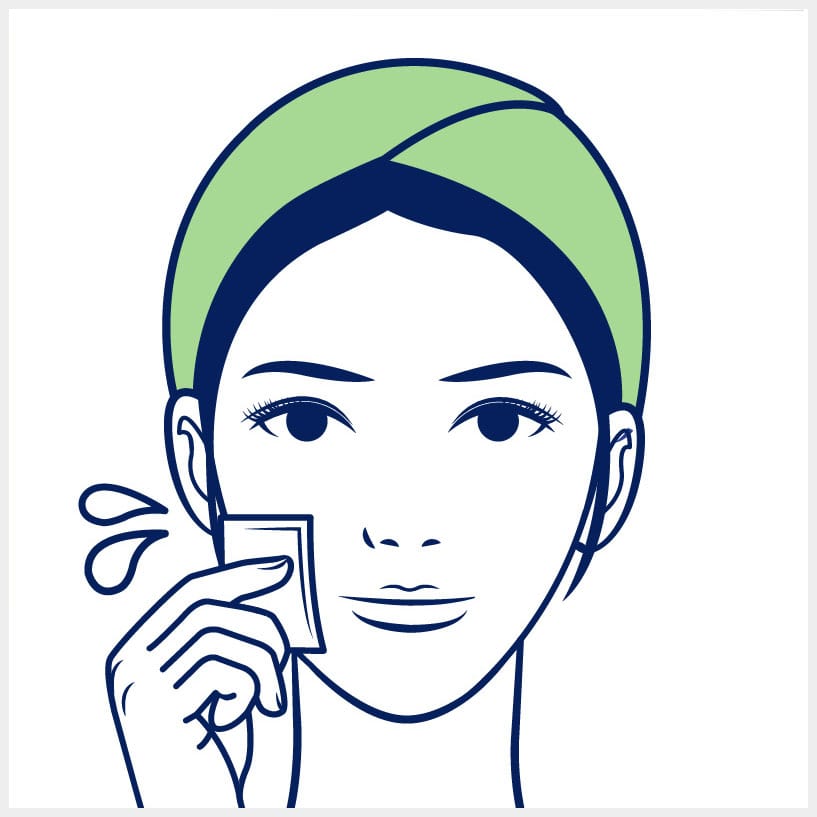 Ingredients
Water (Aqua/Eau), Glycerin, Propanediol, 1,2-Hexanediol, Willow (Salix Alba) Bark Extract, Butylene Glycol, Xanthan Gum, Betaine, Trehalose, Panthenol, Polysorbate 80, Allantoin, Arginine, Carbomer, Disodium EDTA, Frankincense (Boswellia Serrata) Resin Extract, Tea Tree (Melaleuca Alternifolia) Leaf Extract, Dipotassium Glycyrrhizate, Tocopheryl Acetate, Ethylhexylglycerin, Soybean (Glycine Max) Seed Extract, Lavender (Lavandula Angustifolia) Extract, Lemongrass (Cymbopogon Schoenanthus) Extract, Rosemary (Rosmarinus Officinalis) Extract, Asiatic Pennywort (Centella Asiatica) Extract, Sage (Salvia Officinalis) Extract, Fish Mint (Houttuynia Cordata) Extract, Pea (Pisum Sativum) Extract, Matricaria (Chamomilla Recutita) Extract, Melaleuca Alternifolia (Tea Tree) Leaf Oil